Remembrance and Rebirth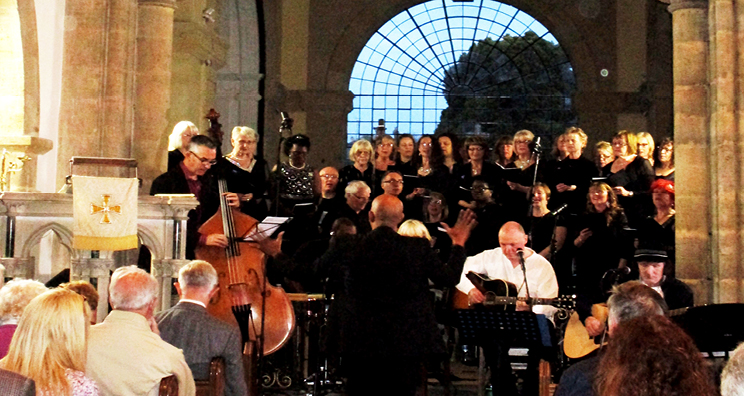 In late 2015, we were commissioned to create and perform four songs inspired by the Montagu Monuments. The monuments reside in St Edmund's Church in the village of Warkton, Northamptonshire and are one of the finest sets of funerary monuments in the country telling the story of the Montagu family over three generations. You can find out more about the monuments here. 
To inspire Barb Jungr, our musicians and the choir, at the end of 2015 we visited St Edmund's Church for a guided tour and to experience the Montagu Monuments for the first time. Barb and Ros Stoddart then visited Boughton House to have a look at the Montagu Music collection - an archive of over 2,000 scripts of sheet music held at Boughton House instigated by Duchess Elizabeth Buccleuch, commemorated in the fourth monument.
The choir's song writing group, "Ring of Fire', subsequently met with Barb Jungr. Together they researched the lives of those depicted in the monuments in order to write the lyrics, and Barb Jungr worked with choir director, Gareth Fuller, our musicians George Reilly and Mark Brennan, to create music for the songs inspired by the composition discovered in the Montagu Music collection.
On Thursday 5 May 2016, the concert "Remembrance and Rebirth" took place at St Edmund's Church at which the four new songs were performed:
The concert won a Northamptonshire Heritage Forum Award 2016 for the Best Event in a Historic House. A CD recording of the concert is available for purchase from St Edmund's Church and Boughton House.